This is the article to shed light on autistic role models and on autistic achievements in the world
Autistic Performers
Matt Savage
Mat Savage is an autistic savant who is amazing as a musisition. Matt Savage, the graduate of the Crane School of Music in Potsdam, New York and The University of Southern California, has taught at every level of public education from elementary to the college level. Along with teaching in public education, Matt also has over thirty five years of playing, teaching and arranging experience in the marching percussion field. This experience includes playing the snare drum with the legendary Bayonne Bridgemen and served as the 2012 percussion director and arranger the for the Jersey Surf Drum and Bugle Corps, and in the past for the Anaheim Velvet Knights and the Canton Bluecoats. His virtuosic snare drum performances can be heard on Row-Loff Publications CD of The Rudimental Cookbook and Just Deserts.
Susan Boyle
Susan Boyle is an award Winning British comedian and singer. Susan Boyle was born on April 1, 1961, in Blackburn, West Lothian, Scotland as Susan Magdalane Boyle.Her debut album "I Dreamed a Dream" sold 700,000 copies in the first week. It is the biggest female debut since Billboard Soundscan started keeping track.The first thing she did with her earnings was to buy her £80,000 four-bedroom council house. It had been rented to the family for 50 years and she still slept in the same room. She then spent some of it on a new fridge and a three-piece-suite.
Anthony Hopkins
Sir Philip Anthony Hopkins CBE is a Welsh actor, director, and producer. He won the Academy Award for Best Actor in 1992, and was nominated three additional times. Hopkins has also won three BAFTAs, two Emmys, and the Cecil B. DeMille Award. In 1993, he was knighted by Queen Elizabeth II for services to the arts.
Benedict CumberBatch
Autistic Activists .
Ourtism
Ourtism is a social enterprise based in the USA that focuses on bridging the communication barrier from autistic people and their families and friends. The organisations is run by Gail and her two daughters, Not only are autistic and Asperger people use their services they are an important part of helping the man designing the program for autistic people.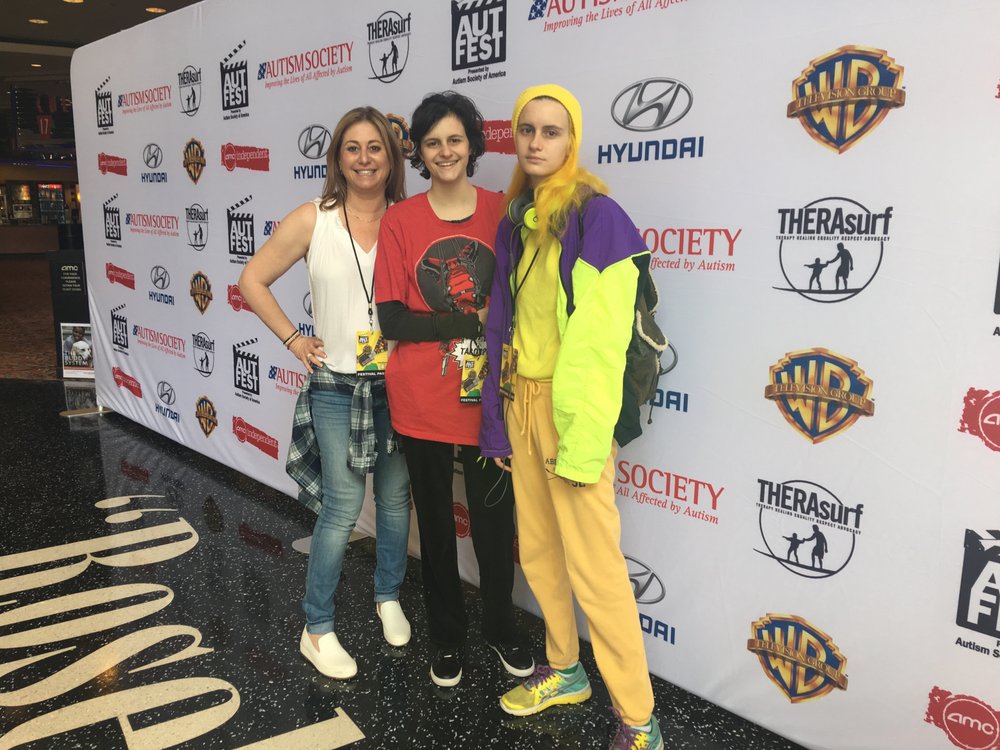 Autistic Not Weird
Autistic not weird is a social business and online community run by Chris Donello a former school teacher and is on the autistic teacher working in the special needs school and has founded autistic, not weird in 2015. He does public international and national talks on how to best support autism. He also has a social following on twitter and facebook and runs a vibrant online community which discusses things with each on a daily basis. He runs public speaking events where he talks about his experience with autism and how to best support it. He also an acclaimed author of stories featuring autistic heroes an autistic characters
Autism Sussex also known as The Roebuck Center Hastings
Autism Sussex is a social enterprise designed to provide training to its autistic and disabled service users with skills like employment, provide a social space for autistic people, work with different recruiters on providing a safe and fun working environment for their members. They provide any other necessary skills for their members to live independent lives and realise their potential Approximately 1.5 million people have learning difficulties and 700, 000 student autistic people they provide special training for each service user.
Greta ThumBurge
Greta ThumBurge is a 16-year-old climate change activist based out of Stockholm. At just 16 years old, Greta Thunberg has started an international youth movement against climate change protesting outside of the Swedish Parliament
Her strike has inspired students from around the world, leading tens of thousands of students from Germany, Japan, the UK, Australia and many more to join her #FridaysforFuture demonstrations.
The walkouts were seen as a chance to build towards a global day of school strikes on 15 March, which resulted in every school in the whole of Sweden and her actions have inspired changes inspired climate change actions all around the world and wants to make Sweden take on its reputation as a role model and take an example and lead the worlds stage on change for climate
Below is a link for the video from the BBC outlining all her motivations
https://www.bbc.co.uk/news/av/world-europe-47231271/greta-thunberg-the-swedish-teen-inspiring-climate-strikes
I am the founder of the Autism league .My mission is to unite autistic people to be independent  and be their own super heroes .My name is Mark Blake and I work together with a group of like minded autistics to provide you with information on autism ,what causes it how to support  autistic people . The Autism league will continue its mission , until every autistic person is supported cared for in the right way , and can live independent lives .